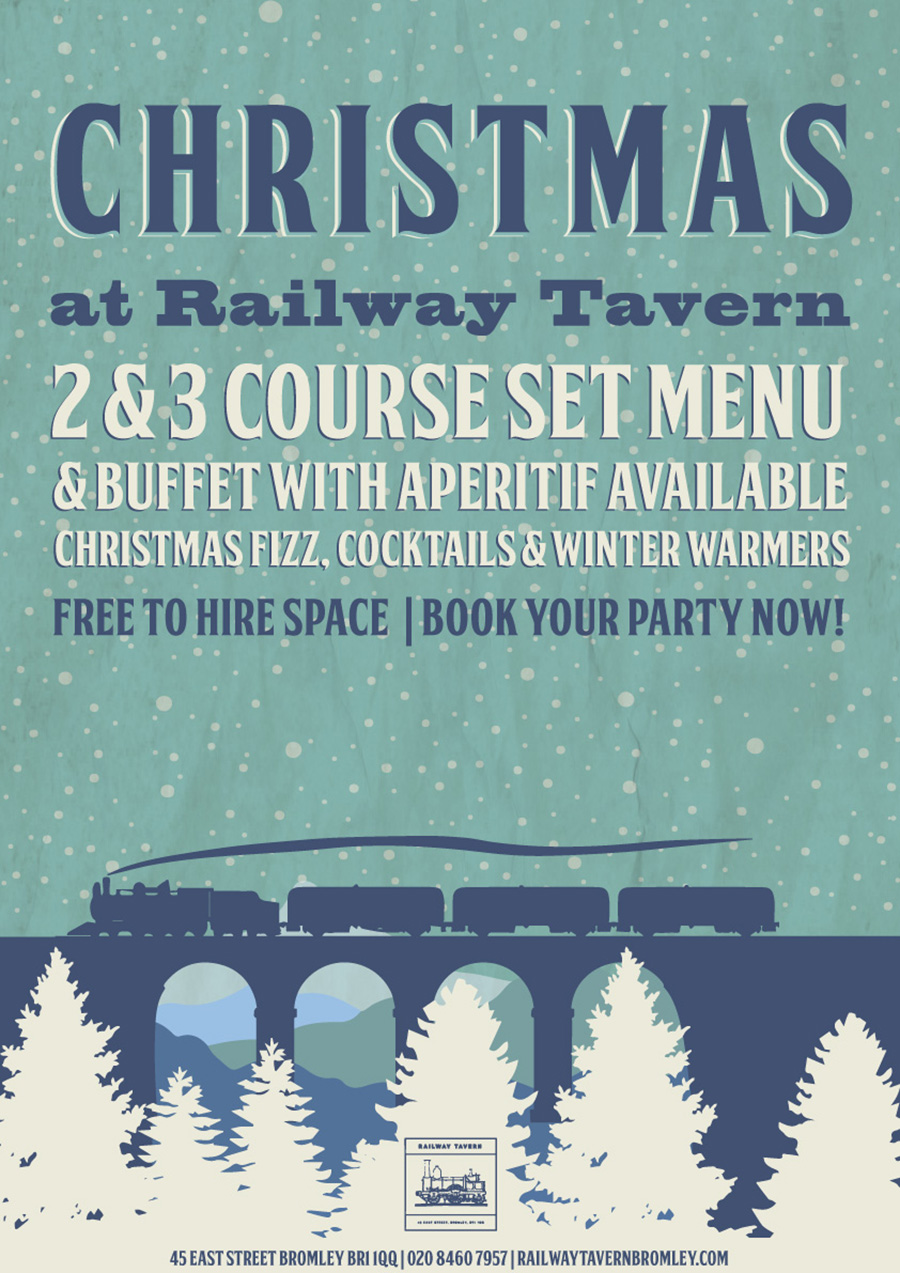 Join us this Christmas season
Celebrate in style at The Railway Tavern
–
We can accommodate dinner parties great and small.
We can also arrange private areas & pre-ordered drinks on arrival.
–
Christmas menu
2 Course for £19 / 3 Courses for £23*
Served Dec 1st – Dec 30th (excluding Christmas Day & Boxing Day)
Christmas Aperitif
***
Pear, Goats Cheese & Endive Salad, Walnut Vinaigrette
Smoked Salmon Carpaccio
Ham Hock Terrine, Pickles, Chutney, Toast
***
Wild Mushroom & Roasted Butternut Squash Risotto
Rosemary & Garlic Pan Fried Sea Bream, Crushed New Potatoes, Sautéed Spinach
Barbary Duck Breast, Roast Potatoes, Winter Vegetables, Plum Sauce
Roast Turkey, Festive Trimmings, Cranberry Sauce, Volden Gravy
***
Crème Brûlée, Crushed Pistachio, Shortbread
Christmas Pudding, Brandy, Rum & Raisin Sauce
Trio of British Cheeses, Apple Chutney *£2 supplement
***
Christmas Digestifs
Christmas Kids Options also available
Fill in the booking request form below and our team will be in touch shortly.
BOOKING REQUEST FORM